PB Customs at Jeep Camp 75th Anniversary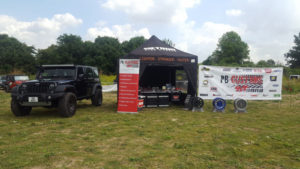 What a superb weekend at Jeep Camp 2016 as The Jeep Owners Club UK celebrated the 75th Anniversary Year of the Jeep.
PB Customs attended the summer camp which ran in July and saw some pretty raw off-roading action at the Devil's Pit off road site located in Bedforshire.
We brought along a bit of kit to show to the good Jeep folk and took it all along in one of our custom Rubicons.